Rocket Booster Media has launched a new website for Sarasota Pool Builder Lucas Lagoons stars of Animal Planet's Insane Pools Lucas. The new site features impressive photo galleries of past projects, videos, testimonials, news, their full range of services, and so much more! Fans of the TV show can buy Lucas Lagoons merchandise.
See the website here https://lucaslagoons.com/
Lucas Lagoons is a custom pool builder with a resume boasting over 50 design awards, a cult favorite TV show in its 3rd season, and a talented team of pool builders and designers who possess over 100 years of combined experience, they are setting the bar high with their unique luxury pools and natural rock lagoons that have captivated not only Florida but the world.
Rocket Booster Media also handles all of Lucas Lagoons Digital Marketing
Lucas Lagoons Social Media
https://www.facebook.com/lucaslagoons/
https://www.instagram.com/lucaslagoons/
https://twitter.com/lucaslagoons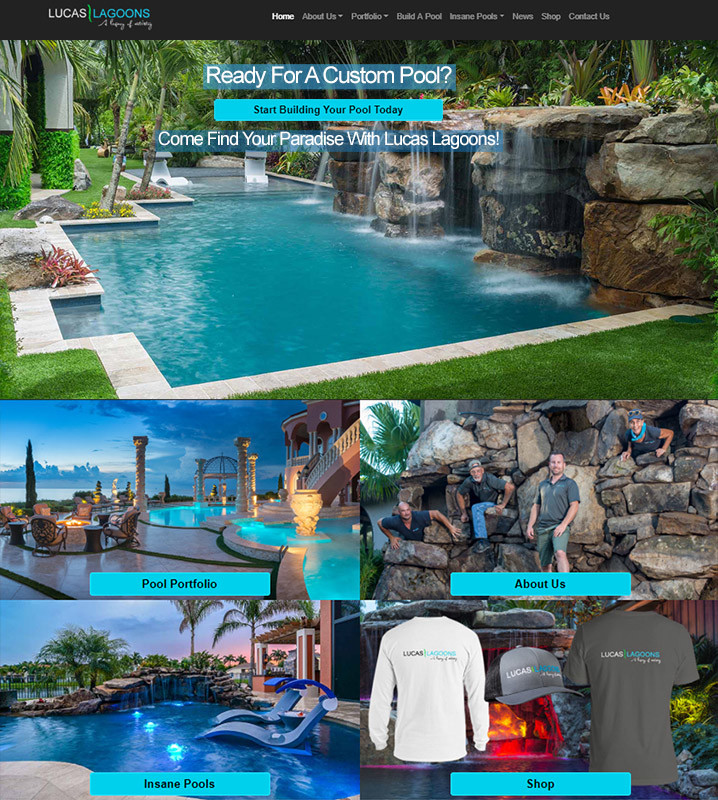 Who is Rocket Booster Media
Rocket Booster Media grows your business by helping you create awareness of your services and unique brand offering.
We create plans for your business's Web Design, Internet Marketing, SEO, Social Media Marketing and Video Production.