Rocket Booster Media provides more than website design and development. We take your business, web presence, and brand identity to the next level. Rocket Booster Media will produce a website design and platform that will maintain the professional image that you've worked hard to build. You have only 5 seconds to keep a new visitor on your website. Rocket Booster Media is here to make sure your visitors not only stay longer but also turn into customers.
Website Redesign
As the climate of the economy changes, so does your industry and business. An evolving company is a successful one, and your website needs to grow with you to effectively represent your business. The web industry standards are continually changing, Rocket Booster Media is at the forefront of emerging technology.
E-Commerce
Online shopping is a 250 billion dollar industry and is rapidly growing. The industry has grown 61% over the last year. Rocket Booster Media has the knowledge, resources, and experience to produce a successful e-commerce solution for your business. A custom e-commerce solution from Rocket Booster Media will save you money and create an additional revenue stream.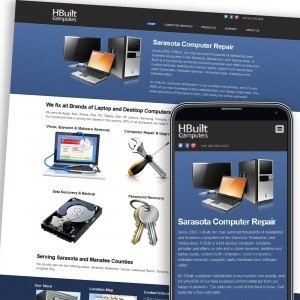 Responsive Design
A responsive website adapts the user experience to the device of each unique visitor, whether desktop, laptop, smartphone or tablet. A responsive website re-sizes and restructures its content and imagery for a variety of different screen sizes to ensure the website displays correctly and easy to use on any device.
Content Management
With a custom content management system from Rocket Booster Media, you'll be able to manage your business and website with ease. We will prepare you for success by providing the latest tools to interact with your customers, update products, publish press releases, and much more.