E-Commerce Web Design
Do you have a product or service you're trying to sell? Don't limit yourself to in-store transactions — go global by launching your business online with a streamlined e-commerce system.
In the current economy, you can't afford to limit your potential to increase revenue. Rocket Booster Media's e-commerce web design solution maintains a competitive edge in your business and provides a personal consumer experience.
Our e-commerce solution comes with a custom online product/services catalog that allows your customers to browse, search, and purchase with ease.
E-Commerce Benefits:
Online Retail Stores are always open. 24/7
Increased Revenue
Increased Return On Investment (ROI)
Expand your business from local to global overnight
Market to your target audience with ease
Better Customer service delivered faster
Automated inventory tracking
Accept Credit Cards
Shipping integration with automated cost calculation
Integrate your shopping cart with bookkeeping software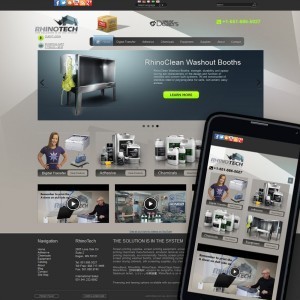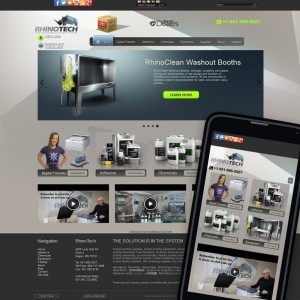 E-commerce in 2014 had grown over 15% from the previous year, sales exceeded $300 billion, more than enough reason your website should be properly designed to handle e-commerce. Exceed your customer's expectations all while enhancing your ROI.
Suggest Pages
Allow users the ability to search for a product they need or what interests them. When searching, if the search bar suggests results it will enable you to sell more by directing traffic to specific categories and products. Remember to emphasize promotions, seasonal and holiday items as this too can push traffic to particular parts of your website.
Related Products
Through showing users products related to or are similar to products they are viewing you can help increase your bottom line. This type of feature can influence users to spend more time and money on your website by showing them items they have interest in rather than random assorted products on your website. Also, utilizing social media sharing features for your products allows you to leverage customers to show your products to their family and friends. This allows for your products that are relevant to others interests to get additional exposure that it otherwise may not have. The addition of a social share button considerably increases the chances that someone will share a product with their social network.
Filtering
Give the customer the ability to customize their search on your website. Allowing them to filter through categories based on price, ratings and other categories is an essential tool to ensure success. Clicking through endless pages of products is daunting, an easier option would be a"View All" function. Another great tool is a quick preview feature, this will help customersdecide if they want a product without actually having to click through to the actual product page.
Product Details
Customers want to be informedso it is highly important to provide all of the product's information. Include extensive detail regarding your product in a neat and concise way. If all the information is not available the customer needs, then they may not complete their purchase. If a product is out of stock allow for them to sign up for notifications for when that product does become available again. This lessens the chance of them visiting a competitor as it shows you care about meeting their needs.
Dynamic Shopping Cart
By having a shopping cart that displays on the webpage and automatically populates with product(s) the customer is adding is an important key. This allows for an easygoing customer experience as they can be assured their items have been added to the cart. Often visitors will have numerous items in their cart but may have no intention of purchasing them all. Don't force them to make a choice of buying or deleting items from their cart, instead offer them an option to save it for a later purchase.
Shipping Options
Different customers will want different shipping methods, to be successful you have to be able to accommodate these options. Some customers will want immediate shipping and delivery while others are fine with slower shipping in order to save on costs. Allow customers to calculate their shipping costs right from their shopping carts before hand so they are able to see what options best suite their needs.
Payment Confirmation
That final moment has now arrived, "submit payment"a tense moment for customers. Help to ease the anxiety by including a payment confirmation page and then following up with received payment email. Once their order has been processed and has been shipped, provide the customer with tracking information for the package. This will allow them to feel more at ease during the final step of their purchase.
Payment Integration
Every business needs the capability to accept payment for its products and services. Your revenue will increase tremendously by accepting and processing payments online.
Rocket Booster Media provides numerous payment integration solutions for your e-commerce website, allowing you to instantly accept credit cards, debit cards, and personal checks online.
In addition to providing multiple payment options, we also include vital security assurance with top of the line security technology. There's a little "padlock" symbol our shopping carts which indicates that the website is protected by a secure (SSL) certificate. Your customers will feel safe using their credit or debit cards on your website.
Rocket Booster Media works with the most recognized and trusted payment solution providers in the world. We work with Authorize.NET, Google Checkout, QuickBooks Merchant Service, PayPal, etc.