Rocket Booster Media will shoot, edit and deliver broadcast ready HD and 4K video for your business. We are able to produce high-quality video for all your business needs. Are you looking for a promotional, web or viral video? Maybe your company would like to run an ad on local TV? Productions for such items are not a problem for Rocket Booster Media's video production team. We have the video equipment and software necessary to create and meet your video production needs. From short videos, webcasts, corporate videos, TV commercials, product demonstrations, real estate tours and training videos we have you covered. As we work with you to create your desired production, Rocket Booster Media's experience and expertise will ensure that the finished video production is a professional representation of your business.
• Broadcast quality HD 1080P & 4k Shooting
• Motion Tracking & Compositing
• Concept Development & Storyboarding
• Soundtrack Scoring & SFX
• Non-Linear HD & 4K Editing
• Motion Graphics & Visual Effects
• Language Translation & Syndication
• Multi-Format Media Delivery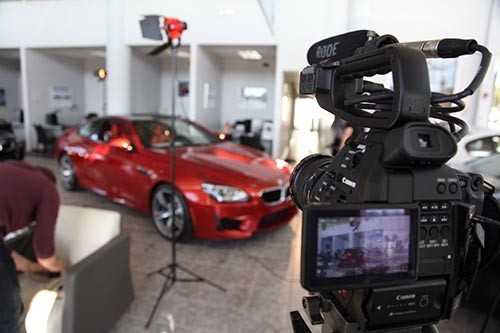 When considering adding video to your websites or emails to help your marketing campaign, consider these numbers:
• 78% of people watch videos online every week.
• 55% of people watch videos online every day.
• 19% boost in email open rate when the word "video" is in email subject line.
• 65% increase in click through rates.
• 25% reduction in email unsubscribers.
• Sites with video gain on average an extra 2+ minutes of dwell time compared to those without video.
Don't hesitate to contact us regarding your video production needs. We will work with you to assure a top quality video production that will not only meet but also exceed your expectations. Rocket Booster Media, your video production solution experts.
Miami Voice Over Coach
Florida Voice Over Coach
Tampa Voice Over Coach
Orlando Voice Over Coach
Fort Lauderdale Voice Over Coach
Fort Myers Voice Over Coach
West Palm Beach Voice Over Coach
Holcomb-Kreithen MedSpa
Instructional Video
Earth Day Promotional Video
 Promotional Biography