Common WordPress Issues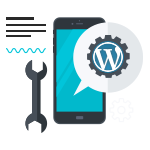 General Issues
Have something that just doesn't make sense, and you want it fixed? Hire us today for our incredible WordPress repair service.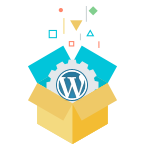 Plugin Issues
Plugin conflicts are common with WordPress! We like to investigate and see who's not playing well with others. We'll sort out your plugin issues.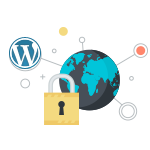 Been Hacked
Did Google tell you something is wrong with your page? Even it looks normal to you; it may have been hacked. Contact us, we can restore your site.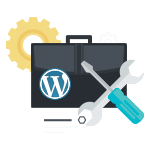 Need A Tune-Up
We can get your WordPress running like new and protect you from down time in the future. We can perform a complete backup of your site, update your WordPress and check for common security issues.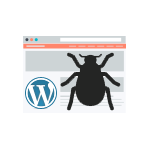 Bug Fixing
We can fix any WordPress bugs that you have. Bug hunting is our favorite pastime. Have you had The White Screen of Death? Occasionally after updating WordPress, your website turns to a white blank page. This is known as the white screen of death, we can fix it for you.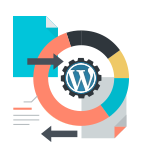 Platform Issues
Like a well-oiled machine, every quarter WordPress releases a new version every quarter. Sometimes those "Improved" versions of WordPress cause problems. Luckily, it's usually an easy WordPress repair.
Reviews
Rocket Booster Media has been great at maintaining our website. Their response time is prompt, and they really know what they are doing.

— Frank M
It has been a pleasure to work with Rocket Booster Media, because they are responsive, communicate well, and have the resources to get the job done.

— Cathy B
Love these guys. Always find these guys ready and available on short notice. Highly recommend!

— Brad T
Good turn around time as well, very polite, informative and probably most important these days honest and upfront, don't hesitate to use them!

— Henry B
wp_reset_query(); ?>
Other WordPress issues we can fix

Install Google Analytics
Install and configure Google E-Commerce Tracking on your site.
Repair Contact form functions that are not working correctly.
Add Email address to your domain
Update WooCommerce Core Files and Theme Add Password Reset
Track abandoned shopping carts and entice the customer back with discount.
Transfer your data from old WordPress theme to newer one.
Training - Want to learn how to do something we can show you.
WordPress Performance Tuning - Need your page to load fast..
WordPress Install and Setup - Need a WordPress site quickly. We can do it all or show you how.
WordPress Consultation - Need to figure out where to start.
Not getting emails from your WordPress contact form. We can make that work for you.
Do you have a Website that needs updating? We can do your updates.
Do you Need Graphics updated - we can create new graphics images for your website.
Hosting Problems? Are you not happy with your current hosting company? We can move your site to one of our reliable hosting partners or do you need a virtual server for your site. We can do that too.
Maintain security patches on your VPS at DigitalOcean, Rackspace, or other providers.
Web Maintenance Services and WordPress Maintenance Plans Available.
Don't see what you are looking for? Just contact us and we can give you a quote.
Terms and Conditions
Our hourly rate is $100. In servicing your WordPress website, Rocket Booster Media warrants that service will be performed in a professional and timely manner. All services are warranted for a period of 30 days at the discretion of Rocket Booster Media. Rocket Booster Media is not liable for loss of software or data. It is your (the customer's) responsibility to maintain copies of all important data. There is NO warranty for removal of malware; if they are the cause of a repeated repair, you will be charged again for that service.