Rocket Booster Media launches new website for ElectricFireplaces2You.com offers beautiful electric fireplaces in all shapes and sizes. We are confident you will find the ideal electric fireplace that fits perfectly into your home and create the classic ambiance you want with simple operation and low maintenance.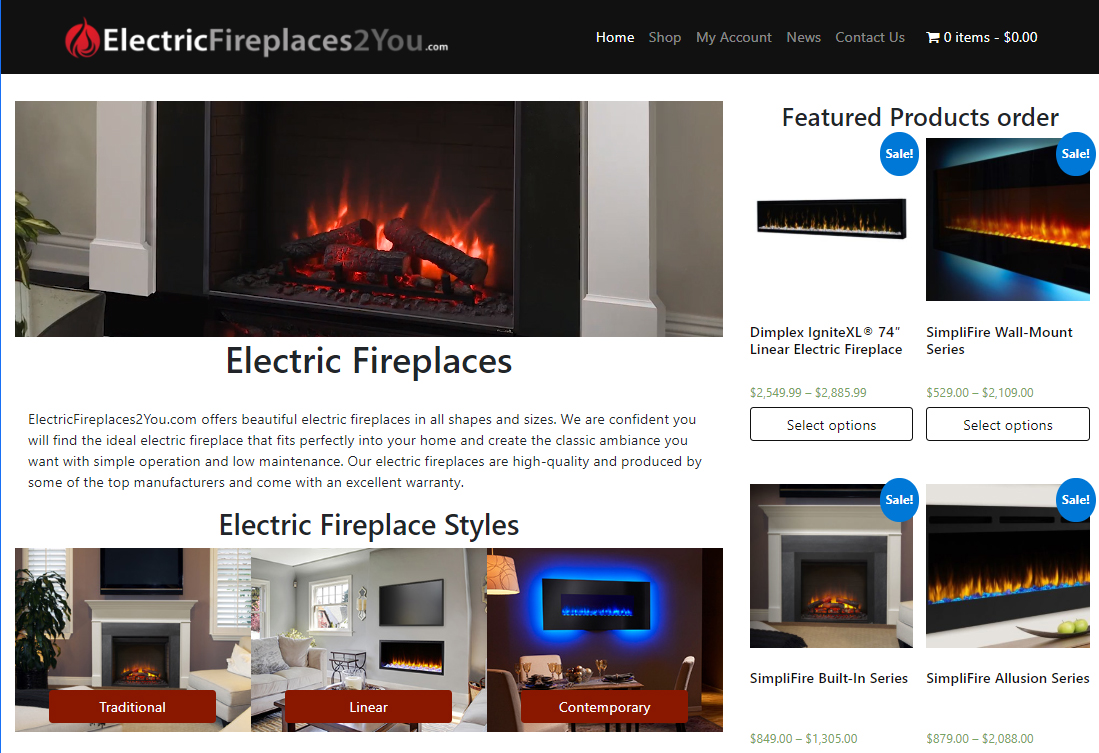 ElectricFireplaces2You.com Social Media
https://www.facebook.com/ElectricFireplaces2You/
https://twitter.com/EFireplaces2You
https://www.instagram.com/electricfireplaces2you/
ElectricFireplaces2You.com is brought by American Grill & Hearth a Sarasota Outdoor Kitchen Company.
Who is Rocket Booster Media
Rocket Booster Media grows your business by helping you create awareness of your services and unique brand offering.
We create plans for your business's Web Design, Internet Marketing, SEO, Social Media Marketing and Video Production.