Videos, everyone loves watching them online. YouTube alone has over 8 billion, yes billion, views per day. What better way to get a customer to understand the aspects of your company than through video marketing? Photos and words are limited in what they can relay, and their ability to keep attention can quickly fade. By using video, a format people enjoy during their online experience, your company will benefit from keeping the customer engaged and interested. At Rocket Booster Media we pride ourselves on our video production creation, editing, and delivery.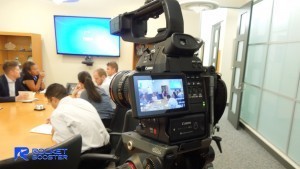 Videos can be used in a variety of different ways, they can help consumers better understand your business, navigate your website or better understand products. By creating a more vibrant and interactive experience for a user you can ensure their engagement on your website. That continued engagement means time spent with you and not the competitor!
Having videos on your website can also help optimize your company in searches. This can be done by properly using words and tags for videos. By creating content correctly designed for search engine optimization, you can count on an increased flow of old and new consumers to your website. This is a process that can seem daunting but here at Rocket Booster Media in Kingsport, Tn, we specialize in creating content that is suited to best help your website thrive and grow.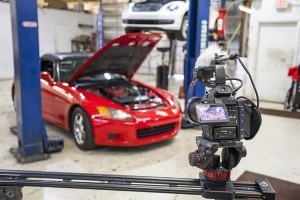 Videos can also be engaging to customers on a variety of levels, especially if you use it as a form of interaction. Creating a way for customers to utilize your videos on their own websites, or even allowing them a way to upload their generated content, you can create a fun format to keep them engaged and interested in your company. Video can be used to create an even more personal connection with the consumer by showing who you are and allowing them to put a face with the company.
When properly utilized, video marketing can do wonders for a company. You can appeal to new, curious and returning customers through a variety of ways. The ultimate goal as a company is to continually increase your customer base and video marketing can be an indispensable tool for that. Not ready to jump into video production, creation and editing just yet? Then let Rocket Booster Media help you with our video production and website building abilities.
Rocket Booster Media
Holcomb-Kreithen MedSpa
FDOT Instructional Video
Universal North America