Consumers now more than ever rely on their smartphones and tablets for information.  People rarely if ever use a phone book to look up a business; it's a quick Google search, and then scrolling through the results. What does this mean for your company and its website if you are not optimized for mobile use? Without having mobile capabilities and allowing your website to interact properly with mobile devices, you are inadvertently hurting your business.
Now you're asking yourself, do I really need my business to be mobile friendly? The answer from Rocket Booster Media is, yes, you do.  The reason is that so much more accompanies having a mobile-friendly site than you may have ever thought, and here at Rocket Booster Media we understand those intricacies.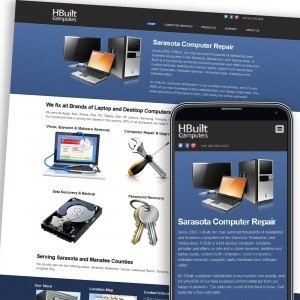 One of the biggest factors of having a mobile friendly website is your relevancy in searches. Google has recently made changes in how they organize search results, and if your website is not mobile-friendly you now penalized, the content that originally got you first page results is now reduced and that could spell disaster. This is done to help consumers find relevant and quality sites, which we specialize in building at Rocket Booster Media.
Your website is now being labeled, as in mobile-friendly labeled in searches. As consumers rely more on mobile devices, they want to access websites that will work on those devices. By having a website that is responsive in design you can help ensure a consumer on a smartphone will be more likely to click your link. This responsiveness to mobile access also ensures your relevance in searches, as a fast and properly loading website is not penalized like slower loading websites can be.
By optimizing your site to be smooth running and easily navigable on mobile devices you are not only ensuring the success of your business, but you will stay connected with consumers, which will retain their trust in your brand.
Stay competitive and don't lose business to other companies because they have easily accessed mobile-friendly sites. More people access the web on mobile devices than a desktop computer so use this to your company's advantage to stay competitive! Here at Rocket Booster Media we can create, design and enhance your company website for optimal results when people search, so don't hesitate and lose out on potential customers, make the change and be mobile friendly!