After you've built your company's website, you may discover that getting it found and getting people to visit it can be a challenge. Here are five ways to improve the Marketing of your website.
Five things to improve the marketing of your website.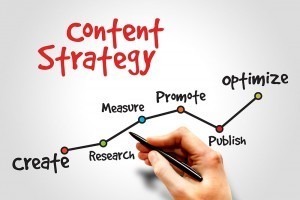 Search Engine Optimization

Search engines today drive a huge amount of traffic to sites that have relevant information. Search engine optimization is about telling the search engines what your site is about. There are basically two types of SEO. The first is on-page this is making sure that you have good titles and use proper tags for your keywords. The second is off page optimization this is creating backlinks to your site from other sites. Without doing this it is unlikely your site will be ranked by any of the major search engines.

Blogging

Today the search engines really value content. Information is king on the Internet and blogging is a great way to get information out to your customers. By blogging about key trends in your industry you will get the attention of the search engines. The more content you have that is relevant to someone searching for your product or service the more likely you are to be ranked higher by the major search engines.

Social Media

Almost everyone uses Facebook today; There are other platforms like Twitter, Pinterest, and Instagram that are becoming popular. Social Media is a great tool to broadcast your message to people that are looking for your product or service. Social media platforms value content! So connecting your blogging to your social media is important, also publishing information relevant to your customers can increase the amount of traffic sent to your site from the social media platforms.

PPC

Google and Bing offer ads on their search pages. Knowing the keywords you want to advertise for is the key. You only pay when a potential customer clicks on your ad. With well-written content, the price per click can be reduced to just a few cents per click. Optimization of the content and keywords is the hard part of PPC. Not optimizing your keywords and content will increase cost and reduce the effectiveness of the campaign.


Facebook ads

Facebook's ads are probably one of the best values out there. Facebook has a huge amount of demographic data from everyone's Facebook profile. This gives you as an advertiser a great way to reach people within a targeted area or age group. Facebook ads are very cost effective today.
Information about Rocket Booster Media
Rocket Booster Media is a full-service digital agency propelling business success. We create compelling marketing strategies using the newest technology and forward-thinking techniques to increase your return on investment. We have an all-inclusive approach to your marketing strategy. Beginning with your website design, branding, print, and graphic design as well as your search engine optimization, social media marketing, web and viral videos. At Rocket Booster Media our strategic goal is to help your business grow and increase revenue. Whether a startup, small business or a Fortune 500 company we have the talent and expertise to propel your business success.